Cumberland Family Care (Sparta) – 12/22/23 & 12/25/23 & 1/1/24 CLOSED
Renewal Skin Solutions – 12/22/23 through 1/1/24 CLOSED
Cumberland Family Care (Van Buren) – 12/22/23 through 1/1/24 CLOSED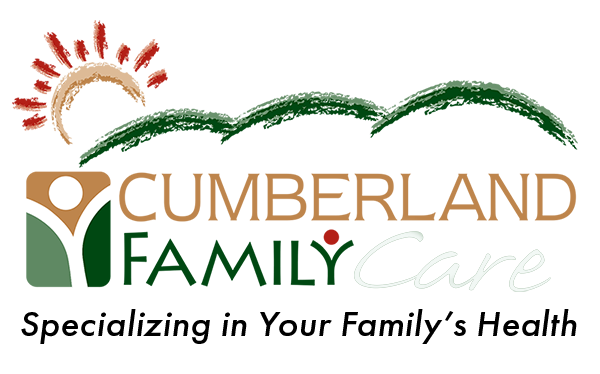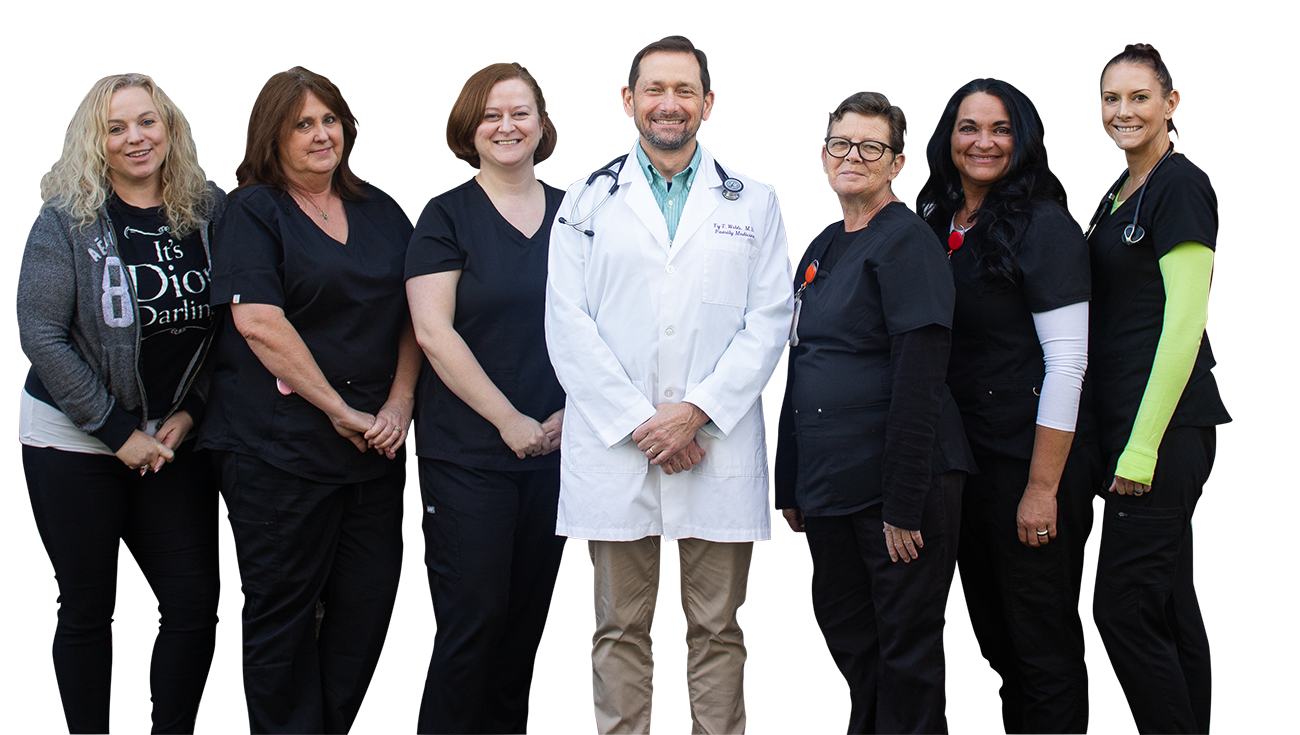 The full scope of family medicine (excluding obstetrics) is offered at both locations of Cumberland Family Care. The team of medical providers lead by Dr. Ty Webb, MD include three Board Certified Nurse Practitioners, and one Certified Physician Assistant. Each provider brings years of experience to deliver the highest quality care for the entire family.
Meeting the healthcare needs of each patient with continuity and compassion is the top priority of the staff. Working together to build healthier communities is not only our commitment but an integral part of our mission for future generations. Currently, the Van Buren location is accepting new patients. Please call for more information about establishing care for you and your family.

Family Medicine
The full scope of family medicine (excluding obstetrics) is offered at both Sparta and
Spencer locations. Services include preventative care, physicals and well visits, chronic care management, acute care and urgent care services.

Renewal Skin Solutions
Registered Medispa that provides a menu of professional skin care services.

Allergy Injections & Vaccines
Injections are given at both the Sparta and Spencer locations.

Drive-Thru Carport Service
We offer carport service for sick visits at both family medicine locations (Sparta and Spencer). Upon arrival for carport services, patients may check-in by calling (931) 316-7038 (Sparta) or (931) 946-2117 (Van Buren)
Serving Sparta & Spencer Since 1992
As our name indicates, we are a family of caregivers.  Our patients have a primary provider in our practice but may also see our other providers in the event of full schedules or absence's. We will always offer you the first available appointment to meet your health care needs.
The mission of Cumberland Family Care is to provide excellent medical care that reflects the Lord's love. We strive to treat our patients as if they were our own family in need.
Our purpose is to improve the quality of life for the residents of White County and the Upper Cumberland area by delivering quality medical care.
Our physicians and staff are experienced providers in family medicine, and work hard to promote healthy lifestyles. Controlling chronic disease such as diabetes, high blood pressure, cholesterol and obesity are also top priorities. Each individual staff member understands and delivers the mission and goals of the practice every day as an integral part of our care.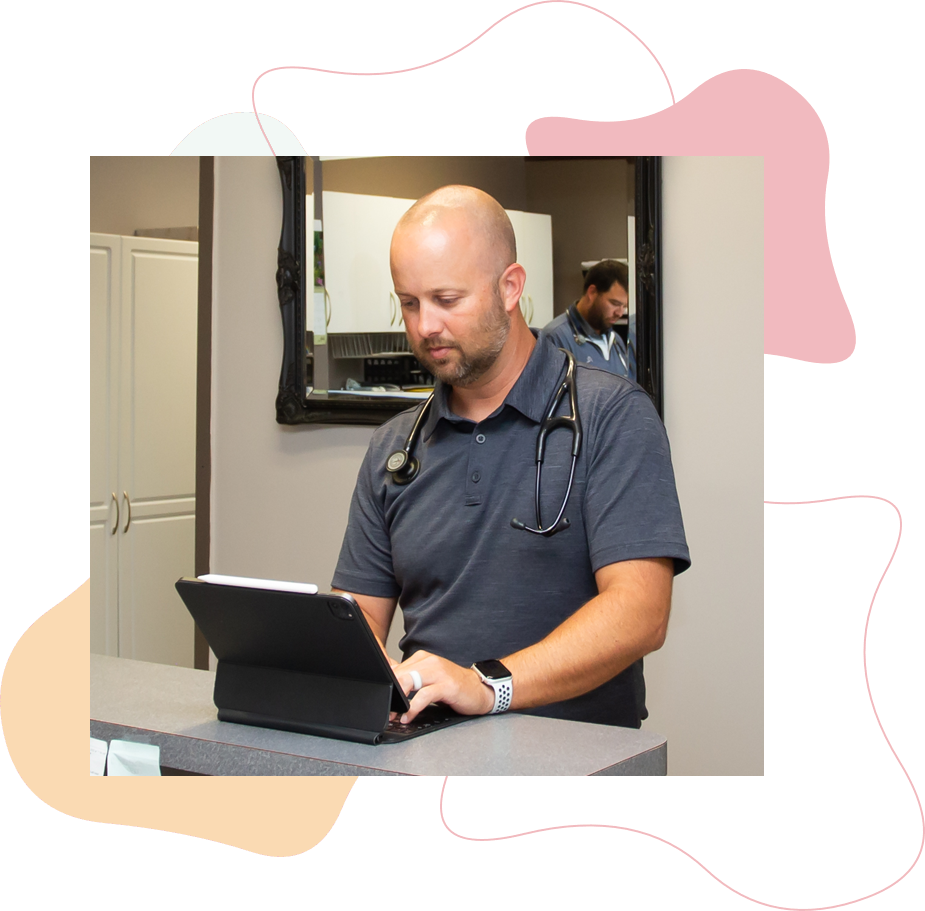 Facial Enhancements - Fillers and Injectables
Multiderm Treatments Non-invasive Exfoliation and Skin Regeneration
Facials and Rejuvenation Therapy
Vascutouch Removals Non-invasive Removal of Facial Imperfections
New Telemedicine Services
You can now have a medical visit from your home with CFC Telehealth. Other telemedicine services give you more options for communicating with your medical provider about your health. Ask us about it! Please call or message through the Portal.
Important Documents for Cumberland Spencer
Primary care services at the Van Buren Rural Health Clinic are never denied to patients based upon the ability to pay for care. If you are a new or established patient that is uninsured or underinsured and need to discuss financial assistance for your medical care please see the Receptionist about completing the appropriate forms.
Talk to Us Using the Portal
Call 931-738-3383 or 931-946-2113 to obtain your username and password
Cumberland Family Care, P.C.
Cumberland Family Care, PC
457 Vista Drive – Sparta, TN 38583
phone: 931-738-3383
fax: 931-738-8911
Mon-Fri. : 8am – 5pm
Extended Care Hours: Mon-Thu
(based on availiability by appointment)
Cumberland Family Care, Van Buren
817 College St. – Spencer, TN 38585
phone: 931-946-2113
fax: 931-946-2248
Mon, Tues, Thur, Fri : 8am – 5pm
Wed : 8am – 12 pm
Renewal Skin Solutions
453 Vista Drive – Sparta, TN 38583
phone: 931-837-SKIN(7546)
fax: 931-738-8911
Tues – Fri : 8am – 5pm
After Hours On-Call Service – for Urgent Care call (931) 316-9885 Monday – Friday
(After 5:00 p.m.), Saturday-Sunday and Holidays (24 Hour Call Service)
Directions to Cumberland Sparta
Directions to Cumberland Spencer
Effective 07/01/2018 changes to Tennessee State Law have been made for prescribing opiate pain medication. If YOU are taking opiate pain medication for a chronic condition, please talk to your provider before your next medication refill is due!
Effective January 01, 2019 there will be a charge for completing the following documents requested by patients:
FMLA – $20
SSI (Disability) – $20
Short Term Disability – $20
Handicap Tag – $5
Letters – $5 (does not include return to work/school or letters written for specialty referrals)
If any of the above documents are completed on your behalf by your provider, payment is expected at the time the document is picked up.
(This policy excludes TN Care patients and Medicare/Medicaid Secondary patients)
Please consult your provider about any questions you have PRIOR to the completion of requested documentation.
All patient accounts are individual.  If you are responsible for more than one patient (ie:spouse or child) each patient will have an individual account balance. 
NATIONAL CHILD ABUSE
1-800-422-4453
ADULT PROTECTIVE
1-888-277-8366
ALCOHOL AND DRUGS
1-800-662-HELP
CDC/STD's INFORMATION
1-800-227-8922
DOMESTIC VIOLENCE HOTLINE
1-800-799-7233
NATIONAL RUNAWAY
1-800-786-2929
NATIONAL SUICIDE
1-800-273-8255
ALZHEIMER'S ASSOCIATION
1-800-272-3900
PLATEAU MENTAL HEALTH CRISIS
1-800-704-2651
POISON CONTROL
1-800-222-1222
PREGNANCY CRISIS CENTER
(931) 526-5525
RAPE AND SEXUAL ABUSE
1-800-394-2255
TEEN LINE
1-800-522-8336
TENNESSEE RED LINE
(DRUGS OR ALCOHOL)
1-800-889-9789
HIGHLANDS MEDICAL CENTER
(931) 738-9211
NATIONAL AIDS HOTLINE
1-800-342-2437